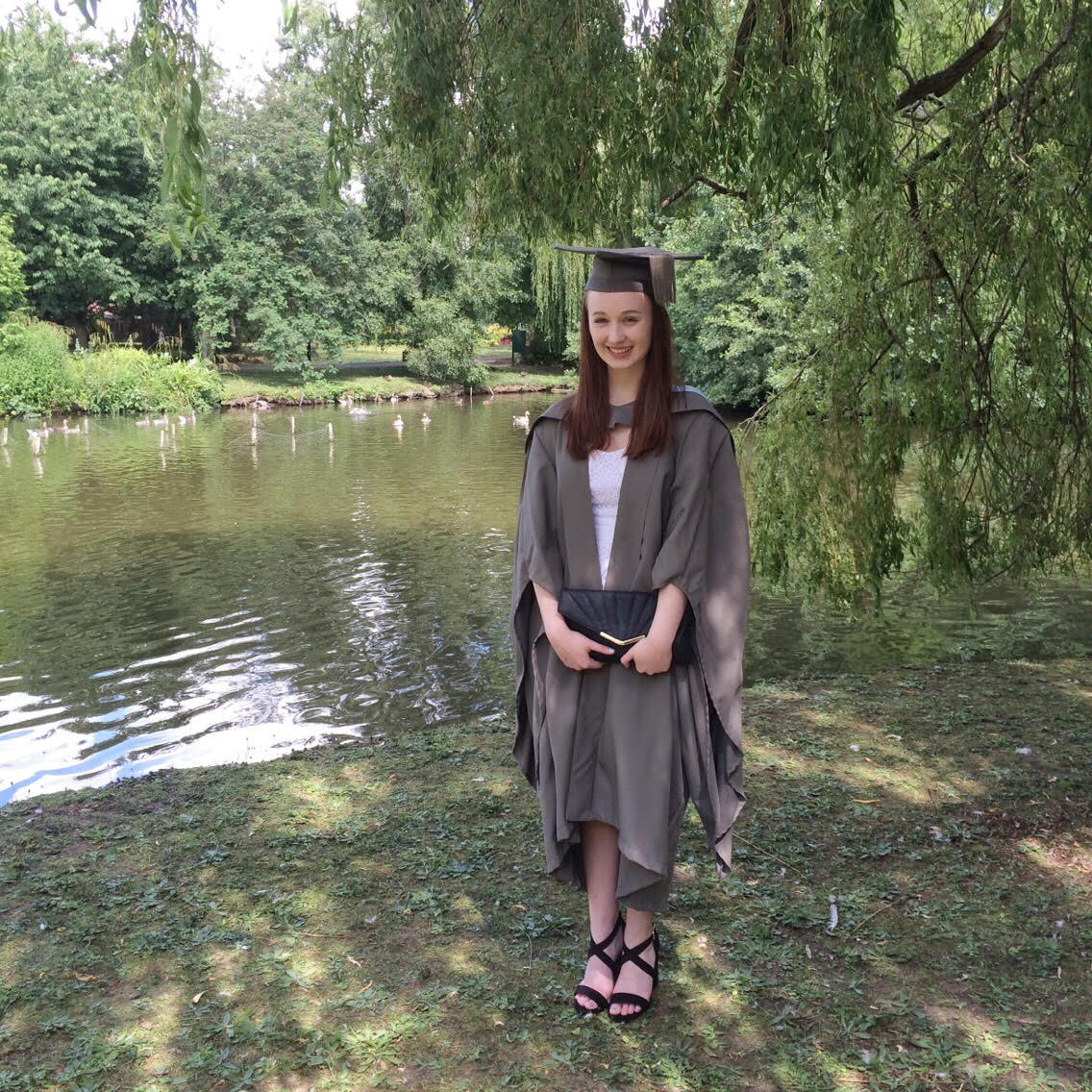 UPDATE: This post was written and shared in April 2020, during the first lockdown. However, disabled students have found having a point of contact so helpful that I've decided to keep it live!
Choosing a university is no quick decision for any student, but when you're disabled and/or chronically ill, there are dozens of extra factors to consider. It can be surprisingly difficult to find genuine and authentic information on what it's like to be a disabled student at any particular university, and in my book, University And Chronic Illness: A Survival Guide, one of my recommendations for getting around this issue was to attend Open Days. Not only would you be able to experience the environment you'd be studying in for yourself, you'd be able to meet support staff and chat to other disabled students about their own experiences too.
However, I'm sure it won't have escaped your notice that we're in the middle of a global pandemic. The country is on lockdown, university buildings have closed, and of course, all events and Open Days have been cancelled for the foreseeable future. Completely essential measures that we should all support, of course, but very much not ideal for those young people currently making time-sensitive decisions about their own future… with seriously limited information available.
Whilst universities still have accessibility information and support pages for disabled students live on their websites, my own research over the years has shown that these resources offer only very little insight into what life as a disabled student at that particular university is actually like. It's worth making clear that disability advisors from each university should still be available to chat and answer your questions throughout this period, but personally, I think the most accurate information about specific universities' access and inclusion comes from disabled students who've experienced these things first-hand.
So, with this in mind, I wanted to attempt a little experiment on behalf of prospective disabled students. Even though the ability to physically visit universities has been removed, there may still be value in reaching out and talking to other disabled students or graduates from the university you're most interested in applying to. I know it can be tricky to reach out and identify people who can help, so let me lend a hand…
Below, you'll find a list of UK higher education institutions. For each one, I've listed a point of contact. This person will be a disabled student or a graduate from that particular university, who has consented to having their name and contact details shared for you here, so you can get in touch and ask your questions. In this way, I hope this approach will provide an additional source of information for those making these big decisions in these uncertain times. For further insight into questions that may be helpful to ask at this stage, you may be interested in my book, all about going to university with a chronic illness. Plug plug plug.
One quick final point to make before we move onto this list is that each of these contacts are giving their time and energy voluntarily to support those of you who are utilising this resource, and I'd like to thank them wholeheartedly.
Please bear in mind that all of these contacts have health conditions themselves, so do be courteous and patient when reaching out, and of course respect privacy and confidentiality where appropriate. At the end of the day, we're all supporting each other, and that's what makes our community so brilliant. Here's to lifting each other up, and using our shared experiences for the greater good!
UK Universities and Disabled Student/ Graduate Contacts
Aston University
Emma Dobson (Cognitive Neuroscience)
Bath Spa University
Amber Daw (Education Studies)
Bangor University
Bethan Griffiths (Biomedical Sciences)
Birmingham City University
Saima Akhtar (English Lit/ Creative Writing)
Brighton University
Chloe Carter (Geography)
Brunel University
Hannah Frost (Law)
Canterbury Christ Church University
Erica Terry-Rose (Counselling, Coaching and Mentoring)
ericatrinityjournals@outlook.com
Cardiff University
Rhiannon Lunney (Physics)
De Montfort University
Charlotte Thompson (Speech and Language Therapy)
Durham University
Lorna Reeve (Psychology – Trevelyan College)
Keele University
Pippa Hamilton (Psychology)
Loughborough University
Caroline Appleton (Maths/ Psychology)
Lancaster University
Charli Clement (Politics And International Relations)
AND
Gillian Smith (Linguistics and English Language)
Leeds Trinity University
Chloe Tear (Psychology and Child Development)
https://twitter.com/chloeltear
London School Of Economics
Cassandra Lovelock (Care Policy and Evaluation Centre PhD)
Newcastle University
Beth Stephenson (English Literature)
Nottingham Trent University
Ella Shipley (Health and Social Care)
AND
Dani Olver (English Literature – Arts And Humanities)
Open University/ Distance Learning
Rebecca Harland
Oxford Brookes University
Morgan Shaw (Business and Management)
Plymouth University
Paul Hackett (Chemistry)
Queen Mary University Of London
Carol Raphael (Materials Engineering)
Royal Academy Of Music
Lily Frascina (Music Performance)
Royal Holloway
Leah Rachel (Philosophy)
Royal Veterinary College
Zoe Thorp (Veterinary Medicine/ Bioveterinary Sciences)
University College London (UCL)
Amie Humphries (Conservation)
University of Aberdeen
Charlotte Orr (Geography)
University of Bath
Suruthi Gnanenthiran (Chemistry)
University of Birmingham
Harriet Eades (Neuroscience)
University of Bristol
Amy Couch (Biochemistry)
University of Buckingham
Charley-Anne Gordon (Law)
University of Cambridge
Hazel Nicholson (Geography)
University of Derby
Jeena Randhawa (Psychology)
University of Dundee 
Rebecca Maitland (History/ Politics)
University of East Anglia
Jenni Pettican (Drama)
University of Exeter
Louise Toller (Medical Sociology – Research)
University of Glasgow
Charlotte Orr (Geography)
University of Hull
Chloe Carter (Geography)
University of Kent
Chloe Archer (French and Religion Studies)
University of Leeds
Verity Martin (Physics)
Instagram: @chronically_studying
University of Leicester
Rebecca Linnett (Health Sciences)
University of Oxford
Amy Mason (Maths)
AND
Danni Watts (Law)
University of Portsmouth
Melissa Haworth (Psychology)
University of Southamptom
Paul Hackett (Marine Sciences)
University Of St Andrews
Rhiannon Lunney (Physics/ Maths)
University of Stirling
Hope Murray (Business Studies)
University of Sunderland
Laura Northmore (Media Production)
University of Surrey
Harriet Eades (Psychology)
University Of Sussex
Emily Bailey (English)
University of Warwick
Ellie Upton (Film and Television Studies)
AND
Mehar Singh (Education Studies – Social Sciences)
University of the West of England (UWE)
Camilo Pires
University of York
Pippa Stacey (Psychology and Education)
York St John University
Anna Thirlaway (Early Childhood Studies)
AND
Amy S (English Language and Linguistics)
Amazingly, we also have an anonymous Disabled Students Allowance (DSA) Needs Assessor on standby over on Twitter and happy to take your questions. You can tweet them here!
If you're a disabled student or graduate from the UK who could be a point of contact for any university not already covered in this list, please do get in touch! Drop me an email with your name, university and course of study, and the contact details you're comfortable with being shared: this could be your email address or a social media handle. Many thanks in advance!
Other Helpful Resources
Hope you find this resource helpful, and here's to your own university adventure! Please do pass this resource on to anybody who may benefit from it, and be sure to check out my debut non-fiction book, University And Chronic Illness: A Survival Guide too. You may be interested in my Personal Statement Support Service as well!
Related Posts: